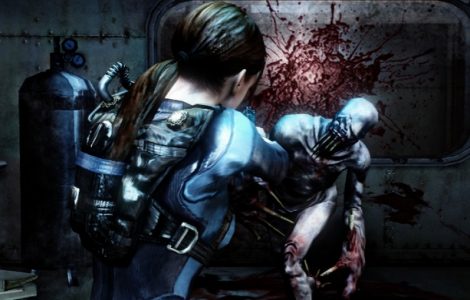 The 3DS exclusive (for now) Resident Evil Revelations was rumored to be hitting Xbox 360 and PlayStation 3 a couple months ago. This news surfaced following a listing by the South Korean Ratings Board for a console version of Capcom's portable game, leading many to believe that an HD port was on the horizon. Now, Wario64 has posted a link to a page detailing the Achievements for Resident Evil Revelations Unveiled Edition, the title by which it will supposedly carry.
Scanning through the list, most of them seem pretty standard, only further creating uncertainty as to the validity of these Achievements. You'll see the expected "Clear Episode X", difficulty and collectible trophies, but there are a handful of interesting challenges. Living on the Edge tasks the player with stopping an enemy bullet with their knife. That should create for some tense, and equally epic, moments for Achievement hunters.
Obviously, all of this is unconfirmed right now and it is odd to see the Achievements appear for a game which hasn't been acknowledged by the publisher or developer. Regardless, if this ends up being true, there is a good chance that Resident Evil Revelations Unveiled Edition will also be coming to PS3, as the ratings board listed. I'm sure everyone is hoping to see a true survival-horror Resident Evil title grace their home consoles after the disappointment that was Resident Evil 6. Would you buy the Unveiled Edition? Comment below and share your thoughts.