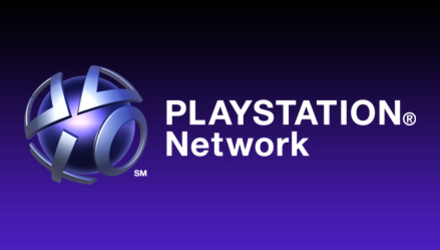 Sony has updated the PSN for another week. We will now take a look at some of the new stuff you can purchase.
Hitman Trilogy HD will be available this week as will the much anticipated Ni No Kuni. A ton of PS2 Classics have been added in there as well. Grand Theft Auto: Vice City makes its long awaited PSN debut.
*Noe all prices are in New Zealand dollars.
Release Update: 31st January 2013
PS3 games
Bayonetta
Price: $29.95
Disney Pixar Cars 2 Ultimate Edition
Price: $59.90
Crysis 3 open beta
Price: Free
Dead Or Alive 5 with Hotties Swimwear Set Bundle
Price: $79.90
Hitman Trilogy HD (available from 1st February)
Price: $59.90
Ni No Kuni – Wrath Of The White Witch (available from 1st February)
Price: $99.90
PS3 demos
Sound Shapes
PS Vita games
Dokuro
Price: $29.95
Let's Fish! Hooked On
Price: $34.90
PS Vita demos
Sound Shapes
PS2 games
Donald Duck PS2 Double Pack
Price: $29.95
Dynasty Warriors 4
Price: $18.90
Dynasty Warriors 4 Empires
Price: $18.90
Dynasty Warriors 5
Price: $18.90
Grand Theft Auto: Vice City
Price: $18.90
Kessen III
Price: $18.90
Rollercoaster World
Price: $9.50
Samurai Warriors 2
Price: $18.90
Samurai Warriors 2 Empires
Price: $18.90
minis
Jetpack Joyride + 50K Coins
Price: $3.90
PS3 DLC
DmC Devil May Cry
Costume Pack
Prices: $7.90
Port Royale 3
Harbour Master
Prices: $9.50
LittleBigPlanet (Cross-Buy)
Groundhog Day Costume (re-release for one week)
Prices: Free
Max Payne 3
Deathmatch Made In Heaven
Prices: $17.00
Resident Evil 6
Stage Map Pack B
Prices: $3.90
Rock Band 3
Aerosmith Pack 01 $15.50
Don't Tell Me What To Dream $2.90
Gold Teeth On A Bum $2.90
No Surrender $2.90
People Of The Deer $1.40
Werewolf Grandma With Knives (Part Two: Don't Die) $1.40
Rocksmith
Cheap Trick – Surrender
Steppenwolf – Born To Be Wild
The Guess Who – American Woman
Prices: $5.90
Skullgirls
Colour Palettes Bundle
Prices: $7.90
Sleeping Dogs
Monkey King Pack
The Movie Masters Pack
Prices: $2.90
Street Fighter X Tekken (Cross-Buy)
Combo Editor Expansion $1.90
Special Color Palette 4 (Free)