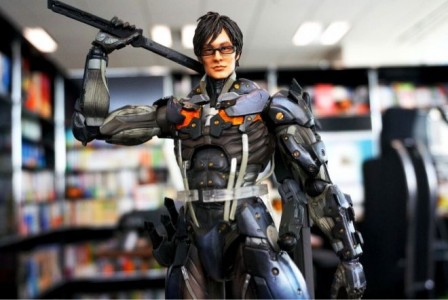 Square Enix's Play Arts have been renowned for making a lot of cool action figures based on games and movies. Metal Gear Solid creator Hideo Kojima is now a playable action figure.
Play Arts is due to release a whole line of new action figures based on the upcoming Metal Gear Rising: Revengeance. One of the toys will be Hideo Kojima dressed up as a cyborg ninja.
I don't think Kojima is playable in the actual game itself, but it will be interesting to see him if he was in it if Konami decided to release a DLC skin of him.
Metal Gear Rising: Revengeance is due for release from February 19th for the PS3 and Xbox 360.