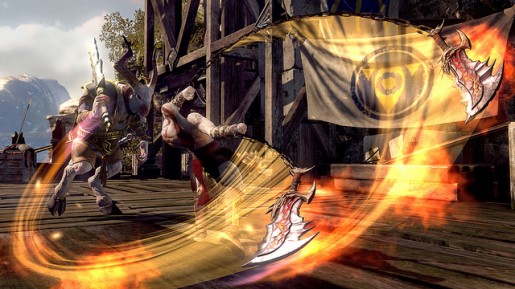 Yesterday, we here at JustPushStart reported that a single player God of War: Ascension demo is coming in late February. This news led many to wonder whether this snippet of gameplay would be the same as what we saw at E3 or what Total Recall blu-ray purchasers already had the opportunity to play. According to a reply by Sony Santa Monica via Twitter, the February Ascension demo will not be anything we've seen before.
@adimest Something very very different

— Sony Santa Monica (@SonySantaMonica) January 21, 2013
So there you have it! A whole new preview experience awaits us all before God of War: Ascension's PS3-exclusive launch on March 12th.