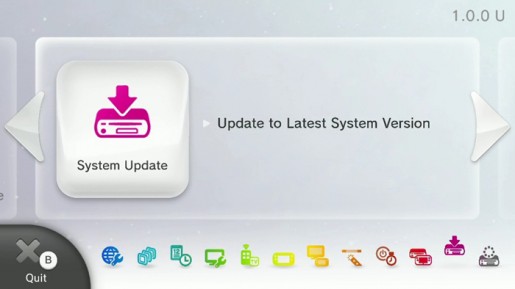 Just after you spent one to two hours downloading the initial system update a couple of weeks ago on the Nintendo Wii U, a new one is once again available.
According to Nintendo, this new system update should take up to one hour. It looks like this is a one massive update again but currently, we don't know what it does. However, with Nintendo having their Direct Presentation tomorrow, this could be related to the release of the Nintendo TVii or maybe just a fix to the console's performance issues.
Alongside with the Wii U update, there's also one for the Nintendo 3DS, though it will only take a couple of minutes for you to download and install it.