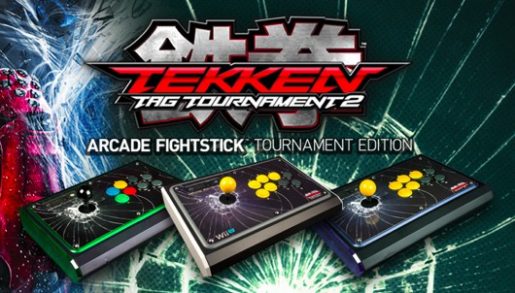 The folks over at Madcatz has made an exclusive arcade fight stick for Wii U owners to use on Tekken Tag Tournament 2.
The official name for the joystick is called the Tekken Tag Tournament 2 Fightstick S and is priced at $160. The arcade stick connects to the Wiimote through a 3.3 foot-long controller cable. It's likely the controller will work for future Wii U fighting games too.
"We're pleased to extend our relationship with NAMCO BANDAI Games and particularly excited to introduce a Tournament Edition fighting game controller to the new Wii U console." said Darren Richardson, the President and Chief Executive Officer of Mad Catz Interactive, Inc. "We believe that the new FightStick will enable us to further grow our position as market leaders in this category."
As revealed a few months ago, PS3 and Xbox 360 versions of the controller are available too.
For more information, visit Madcatz's official website by clicking here.