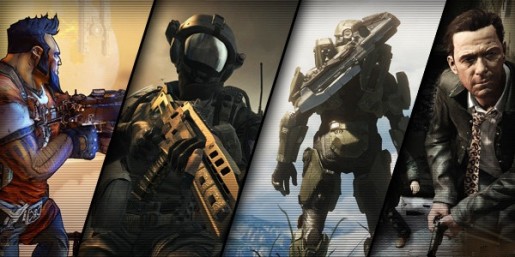 Spike TV's 2012 Video Game Awards are now over and all of the winners have been announced. See which games came out on top.
Much like Just Push Start's own 2012 awards, The Walking Dead won the big prize of "Game of the Year". The game also won awards for "Best Downloadable Game" and "Best Adapted Game".
Some other winners of the night include the PS3's Journey which snagged three awards, while Borderlands 2 won for "Best Shooter" and "Best Multiplayer" game.
Grand Theft Auto V won the award for "Most Anticipated Game" of 2013.
Check out below of the full list of winners:
Game of the Year – The Walking Dead: The Game (Telltale Games)
Studio of the Year – Telltale Games
Best Xbox 360 Game – Halo 4 (Microsoft Studios/343 Industries)
Best PS3 Game – Journey (Sony Computer Entertainment/thatgamecompany)
Best Wii / Wii-U Game – New Super Mario Bros. U (Nintendo)
Best PC Game – XCOM: Enemy Unknown (2K Games/Firaxis Games)
Best Handheld / Mobile Game -Sound Shapes (Sony Computer Entertainment/Queasy Games)
Best Shooter – Borderlands 2 (2K Games/Gearbox Software)
Best Action Adventure Game – Dishonored (Bethesda Softworks/Arkane Studios)
Best RPG – Mass Effect 3 (Electronic Arts/BioWare)
Best Multi-Player Game – Borderlands 2 (2K Games/Gearbox Software)
Best Individual Sports Game – SSX (Electronic Arts/EA Canada)
Best Team Sports Game – NBA 2K13 (2K Sports/Visual Concepts)
Best Driving Game – Need For Speed Most Wanted (Electronic Arts/Criterion Games)
Best Fighting Game – Persona 4 Arena (Atlus/ARC System Works/Atlus)
Best Adapted Video Game – The Walking Dead: The Game (Telltale Games)
Best Independent Game – Journey (thatgamecompany)
Best Graphics – Halo 4 (Microsoft Studios/343 Industries)
Best Song in a Game – "Cities" by Beck (Sound Shapes)
Best Original Score – Journey (Sony Computer Entertainment/thatgamecompany)
Best Performance By a Human Male – Dameon Clarke as Handsome Jack (Borderlands 2)
Best Performance By a Human Female – Melissa Hutchison as Clementine (The Walking Dead: The Game)
Best Downloadable Game – The Walking Dead: The Game (Telltale Games)
Best Social Game – You Don't Know Jack (Jellyvision Games)
Best DLC – Dawnguard – The Elder Scrolls V: Skyrim (Bethesda Softworks/Bethesda Game Studios)
Most Anticipated Game – Grand Theft Auto V (Rockstar Games)