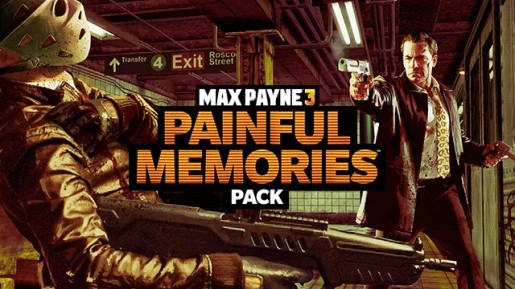 With the passing of yet another week, Max Payne 3's Painful Memories downloadable content has been released. This is yet another addition to the multiplayer component of the game and adds a wealth of new content. Though this is true, quantity doesn't always mean quality. Does Max Payne 3's Painful Memories DLC offer a steady balance of quantity and quality?
Let's take a look at what's HOT and what's NOT in our review of the Painful Memories pack for Max Payne 3.
HOT
New Maps
Included in the Painful Memories pack are four brand new maps. Fans of the single player component in Max Payne 3 will recognize all four of these maps, seeing as they come directly from there. Among the maps available, the two Panama Canal related locations are surely the most notable. In most aspects they are very similar, but they have their nice subtle differences. One of which you are on nothing but a yacht in the Panama Canal, whereas the other places you are at the docking station of the Canal. Both of these maps look absolutely beautiful while retaining Max Payne's gritty graphical style. Also included with the addition of the Panama Canal to the multiplayer is an enjoyable new scenario to play in Gang Wars, for those who felt there wasn't enough.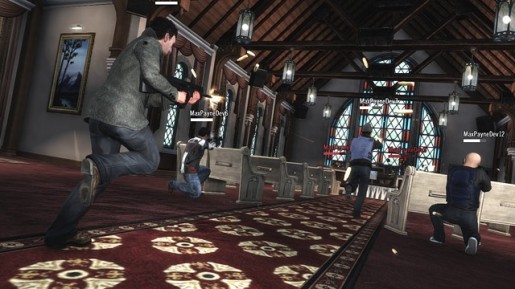 Along with the two aforementioned locations, two other locations are now available that include Marty's Bar and the Roscoe Street Subway. The first goes back to the graveyard setting of Max's past that players see during a flashback sequence in the story. It is primarily centered around the bar, but also extends to the surrounding locations including a mortuary which connects to a church. The latter of the two brings you into the underground tunnels for a bit of hectic commotion and reminiscing back to the good ol' days. This map comes directly from the original Max Payne as one of the 'painful memories' of the pack, and boy does it bring back memories. Anyone who has played the level in the original game will surely be able to appreciate the nostalgia, but that by no means limits who can enjoy it.
New Loadout Items
Max Payne 3's Painful Memories pack includes a good variety of new items to play with when customizing your character loadout. Starting off, two new weapons, the UAR-21 and IMG 5.56 have been added to the game. The IMG is a common choice by many based on its relatively high clip size and accuracy, coupled with AK like damage. This is not for everyone though, and for that the UAR is available, which also offers good options. It is a lightweight rifle which will allow you to spend your weight allocation on other important items. Both are quite helpful and welcome additions to the game for all players. To compliment your new arsenal additions, there is a new burst, as well as three other add-ons.
Hangover is a brand new burst that gives effected enemies the point of being hungover. As you level your burst, the intensity of the burst increases, similar to life, ending in excessive camera blur, low starting health, and extremely minimal stamina. Though this effect is merely temporary, it will often provide more than enough time for the enemy team to get the upper hand. If you're not too fond of the above effects getting to you when playing, the new hip flask item is an item you'll want to look into equipping. This will not only allow you to disable all Hangover effects, but also block one sniper bullet per life. Betting Slip and Calculator are perks that are nice additions for those looking to boost their stats and cash flow. Calculator makes life a little easier by turning spare assists into kills as they accumulate, where Betting Slip gives a monetary donation to your bank whenever a teammate gets a kill.
Max Payne 3: Painful Memories DLC Review

,