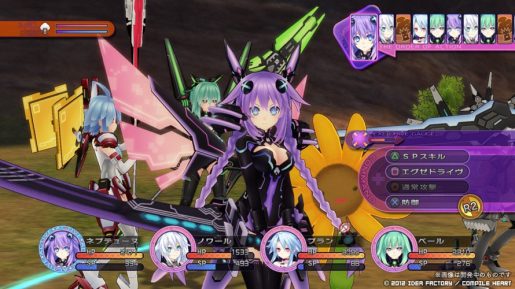 Following two Hyperdimension Neptunia titles that NIS America published in North America, it seems the third one is set to release in March of next year.
For fans of the series, Neptunia Victory will take place several years after the events of the second game. This time, Neptune was sent to another dimension and it's up to you find her in an all new dimension with new enemies, and of course a quirky storyline. Here's the complete details of the game's story:
Several years after preventing Arfoire's revival, Gamindustri has remained at peace. The CPUs and their younger sisters have been enjoying their quiet lives for a while… Then one day, the CPU of Planeptune—Neptune—is sent to another dimension. This new dimension feels very much like her own…except it has only progressed to the Gamindustri of the 1980s. In this dimension, a group of villains calling themselves the "Seven Sages" are trying to create a world free from the rule of CPUs. With help from her new friends, including that dimension's CPU of Planeptune—Plutia—Neptune begins her quest to protect a totally different Gamindustri in her brand-new adventure!
Currently, Neptunia Victory is scheduled for release this March 12, 2013 in North America and 15th for the European market.