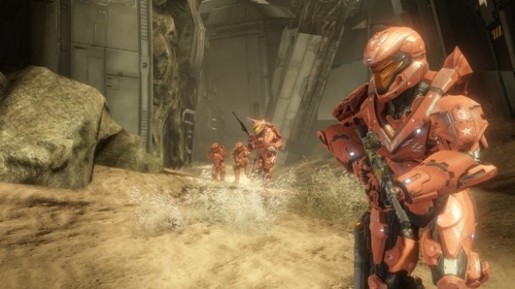 Loving the multiplayer portion of Halo 4? If so, a new map pack is now available for download over at the Xbox Live Marketplace.
For 800 Microsoft Points, or free to Season Pass holders, the newest content called Crimson Map Pack is now available for download. If you are a season pass holder, you can download the content through Halo 4's in-game store, though players will have to wait until they fix the issue that prevents season pass holders from claiming it for free.
In Crimson Map Pack, players will have access to the following maps: Wreckage, Covenant, and Shatter. Also, a new Extraction mode is now available as well.