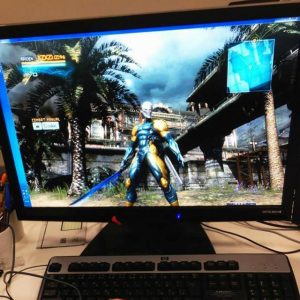 The official Metal Gear Solid facebook page has posted the first image of the Gray Fox/Cyborg Ninja costume that is available for Raiden to wear in Metal Gear Rising: Revengeance.
The costume will only be available for those living in North America that pre-order the game via Gamestop only. The game is out from February 19th so you better get your order in quick before you lose your chance. You can pre-order the game at Gamestop online now by clicking here.
The Gray Fox/Cyborg Ninja first appeared in the first Metal Gear Solid game. Olga was inside of a ninja costume in Metal Gear Solid 2 until Raiden became a ninja himself in Metal Gear Solid 4 onwards.