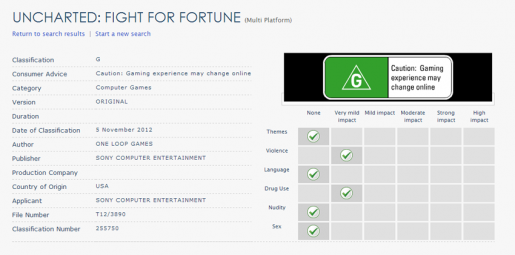 If you can't wait for the next Uncharted title, then you might be in for a bit of disappointment. According to a listing found last night, it seems the next Uncharted title will be Uncharted: Fight for Fortune for the Playstation Vita. While there is a number of ways to interpret the title, another listing was found shortly after, which listed the title as card / casino for genre.
Before you jump the gun and claim this game is awful / makes no sense, remember that Metal Gear Ac!d released on the PSP, which applied the same concept to MGS. However, it could also be a pachislot game that would follow in the same footsteps as Hokuto no Ken, Biohazard (Resident Evil), and Castlevania. This scenario is far less likely, though it would make for an interesting game.
Since it could be a while till anything is formally confirmed, what do you want / hope Uncharted: Fight for Fortune is?