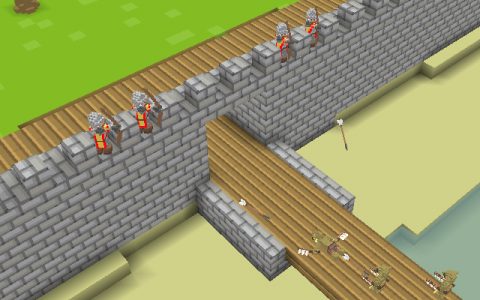 Robert Reed has just revealed another development update for his successful Kickstarter project, Timber and Stone.
Releasing two images Reed firstly showed off a batch of material sprites, 4 stone tools being wielded by their respective users and 16 completed building materials that will be making their way into the final game; ranging from types of wood to stone. The second image shows off the newly added grid system that will enable players to build structures, hopefully with more ease.
As usual Reed asked the community what they thought of the update, have your say over at the official forum.