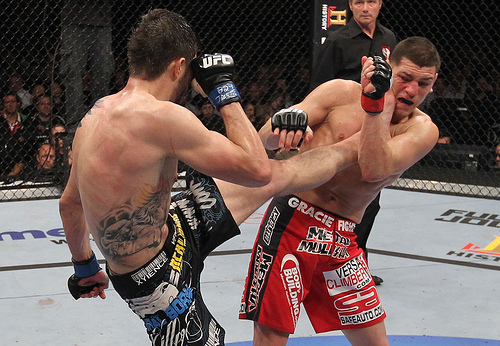 If things aren't bad enough for THQ already with its stock price dropping, the company has now been slapped with a lawsuit over a tattoo.
Chris Escobedo, owner of Elite Tattoo of Phoenix, Arizona claims THQ stole his artwork when they used a lion tattoo for Carlos Condit in UFC Undisputed 3. Escobedo owns the rights to the design and THQ receive his permission to use the tattoo.
Tattoo designs are not always recreated in full when its comes to video games. CM Punk's Pepsi logo tattoo isn't featured in WWE '13 and is replaced by something that looks like it instead. Some NBA players' tattoos are missing in NBA 2K13 as well.
Source: Kotaku