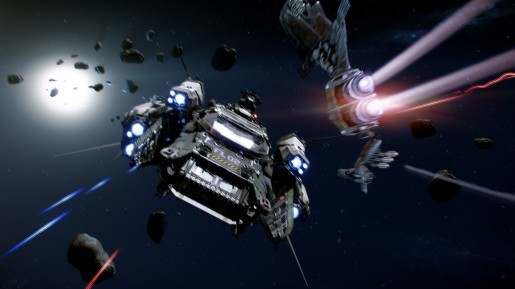 The record breaking crowd funding project is now over with Star Citizen raising more than $6 million, three times its original goal.
Cloud Imperium Games Corporation has released the following statement about the project's huge success: The battle is over and we – PC gamers, space sim fans, WingNuts, Lancers and the rest – have won. You've not only met every goal we set, you've exceeded them. Star Citizen will be released because of your dedication and your willingness to put your money where our mouths are. Our gratitude is immeasurable; we owe you our livelihoods and will not soon forget it.
Here are updated stats from the Star Citizen crowd funding campaign as of 1 PM central time on November 19 when the project's funding campaign ended:
·         Kickstarter backers– 34,397
·         Kickstarter funds pledged – $2,134,374
·         Roberts Space Industries backers – 55,270
·         Roberts Space Industries funds raised – $4,104,189
·         Total backers – 89,667
·         Total funds raised and pledged – $6,238,563
Don't worry if you have missed out on what is sure to be an amazing PC space sim title. Chris Roberts has revealed that the game will still be available below the full launch price but above the early crowd funding price in the near future.