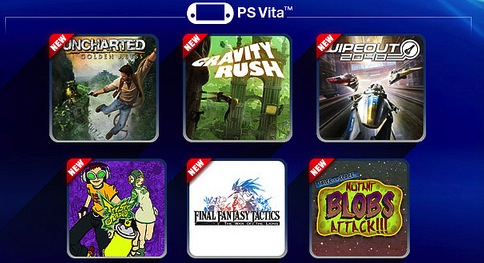 Sony has officially announced that the upcoming firmware (2.00) update will be rolling out on November 19th for the PlayStation Vita, with PlayStation Plus support the moment it goes live and Instant Game Collection support hitting the PS Vita store when it updates on the 20th.
We reported earlier this week that Sony would be announcing the PlayStation Plus service would be coming to the Vita and that moment has finally arrived. When the 2.00 firmware goes live, Plus subscribers will receive a number of Vita-exclusive features to expand on what the service already offers PS3 users. In addition to offering users an extra gigabyte of cloud storage space for saved games, players will also get automatic updates and trophy syncing to help alleviate the downtime between games.
To help sweeten the deal, Sony will also be expanding its Instant Game Collection service onto the PlayStation Vita on November 20th. Sony has announced that the following games will be offered free of charge to both current and new subscribers to the service: PS Vita games Uncharted: Golden Abyss, Jet Set Radio HD, WipEout 2048, Gravity Rush and Tales From Space: Mutant Blobs Attack!, as well as (PSP) PlayStation Portable hit Final Fantasy Tactics: The War of the Lions.