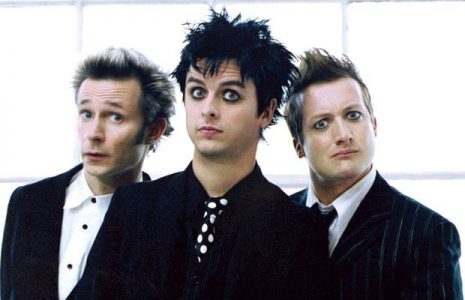 Green Day fans will be happy to know you can download the band's best albums as full DLC in Rock Band.
This is great news for fans that bought Rock Band 3 and did not get the chance to purchase the separate release of Rock Band: Green Day. Over 4o songs will be available for you to purchase next week.
For music fans of the '80s, two Kenny Loggins songs will be available too.
Check out the details below:
Kenny Loggins – "I'm Alright" (160 MSP / 200 WP / $1.99)
Kenny Loggins – "Footloose" (160 MSP / 200 WP / $1.99)
Green Day Pack 04 (440 MSP / 550 WP / $5.49)
"Geek Stink Breath" (160 MSP / 200 WP / $1.99)
"Nice Guys Finish Last" (160 MSP / 200 WP / $1.99)
"Hitchin' a Ride" (160 MSP / 200 WP / $1.99)
Green Day 21st Century Breakdown (1600 MSP / $19.99)
"Song of the Century"
"21st Century Breakdown"
"Know Your Enemy"
"¡Viva la Gloria!"
"Before the Lobotomy"
"Christian's Inferno"
"Last Night on Earth"
"East Jesus Nowhere"
"Peacemaker"
"Last of the American Girls"
"Murder City"
"¿Viva la Gloria? (Little Girl)"
"Restless Heart Syndrome"
"Horseshoes and Handgrenades"
"The Static Age"
"21 Guns"
"American Eulogy"
"See the Light"
Green Day American Idiot (1440 MSP / 850 WP / $8.49)
"American Idiot" *
"Jesus of Suburbia"
"Holiday"
"Boulevard of Broken Dreams"
"Are We the Waiting/St. Jimmy"
"Give Me Novacaine/She's a Rebel"
"Extraordinary Girl"
"Letterbomb"
"Wake Me Up When September Ends"
"Homecoming"
"Whatsername"
Green Day Dookie (1600 MSP / 2000 WP / $19.99)
"Burnout"
"Having a Blast"
"Chump"
"Longview"
"Welcome to Paradise"
"Pulling Teeth"
"Basketcase"
"She"
"Sassafras Roots"
"When I Come Around" *
"Coming Clean"
"Emenius Sleepus"
"In the End"
"F.O.D."
*Pro Guitar/Bass expansion available (80 MSP / 100 WP / $0.99)