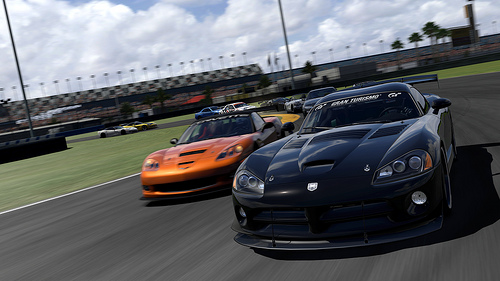 Polyphony Digital has now updated sales data for Gran Turismo 5 and the game has now sold over 9 million copies worldwide.
This does not include sales of Gran Turismo 5: Prologue which itself sold over 5 million copies. Gran Turismo 5 is now officially the highest selling PS3 exclusive game. The only games that have sold more on the PS3 are Call of Duty games…
Gran Turimso 5 still trails its PS2 predecessors. Gran Turismo 3 is the best selling in the series of 14.8 million copies sold. This is followed closely by Gran Turismo 4 which sold over 11.6 million copies.
Gran Turismo 6 is already on its way, although nobody knows exactly when it will be released.
Source: GamingVogue