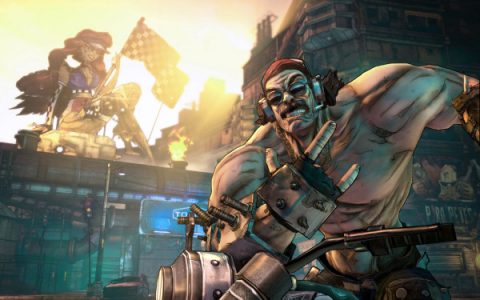 It seems that Mister Torgue has hacked the Twitter account of Gaige the Mechromancer and is now broadcasting worldwide about his adventures. He also released a picture of himself from his campaign of Carnage which you can see above. His second tweet that he released after taking over the account read:
"THIS IS MISTER TORGUE COMIN AT YOU FROM PANDORA I HAVE TWO QUESTIONS FIRSTLY ARE YOU READY TO BLOW SOME SH*T UP AND SECONDLY HOW ARE THINGS"
If you check out the account now you will see that he has been quite busy today posting things about himself. Hopefully this means we will see some details in the coming days about the second piece of campaign DLC. With luck it will be more fun than Captain Scarlett and Her Pirate's Booty.