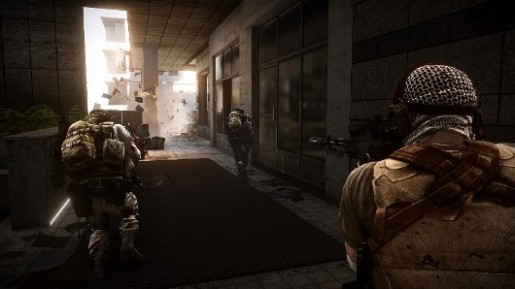 The trophies for the upcoming Battlefield 3 DLC Aftermath have made their way onto the internet. There are 5 trophies total and none of them are really that hard to acquire. Most of them will come naturally through playing the game as usual while one requires you to actually search for something. Check out the new trophies below.
Handyman – Unlocked all xbow parts (Bronze)
Bite Your Finger – Found the secret reptile (Silver)
Home Made Javelin – Destroyed an enemy vehicle using the xbow (Bronze)
Pocket Full of Death – Without dying, got a kill with xbow, primary weapon, and hand grenade (Silver)
Extreme Hoarder – Picked up 50 weapons in Scavenger mode (Bronze)
The Battlefield 3: Aftermath DLC is set to release on November 27 for Playstation 3 Premium members and December 4 for 360 and PC members. Non-members will receive the DLC on December 11 for PS3 and December 18 for PC and Xbox 360.