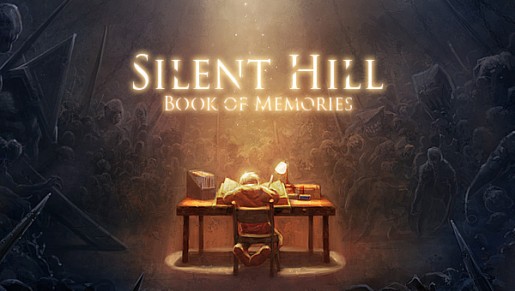 For over a decade, the Silent Hill series has managed to stay true to its roots by providing a true survival horror experience. This is quite the feat considering its long-time rival, Resident Evil, has moved into the action genre. While moving from one genre to another can result in mixed reactions, like we've seen with the Resident Evil series, it's now time for Konami to take a risk with the latest Silent Hill game on the PlayStation Vita, which is vastly different from the Silent Hill series we all know.
Going from the survival horror genre to an action-hack & slash RPG, will Konami's Silent Hill: Book of Memories still contain some of the elements that made the series last this long? Let's take a look at what's HOT and what's NOT in our review of the game.
HOT
Addicting Hack & Slash
In Silent Hill: Book of Memories, the series took a vacation from all of its horror and nightmare that we've seen in previous games. This time, Book of Memories now takes the path of the hack and slash genre similar to games like Untold Legends and Diablo, though it still maintains the Silent Hill flavor. Going through a plethora of zones, players will spend time going through rooms, slashing enemies, doing one mission to get a rare weapon and loot enemies with gold. The game from beginning to end will walk you through some specialized dungeons where every three to five zones will show off several themes. Enemies from one zone to the next will differ and depending on the weapons that you choose, you can be unstoppable and slay enemies as you walk through them.
Survival Horror Still Exists
Despite Book of Memories ditching the original formula of the Silent Hill series and transforming into a solid hack and slash game, the survival horror elements managed to stay intact. Throughout the game, surviving through zones is one of the things you should be doing as there will be weapons that break easily and, with only a few repair wrenches available. You will either risk getting killed, run from enemies or simply just find the nearest shop on the map to buy the repair tool, though getting in-game money will also be tough since enemies drop them.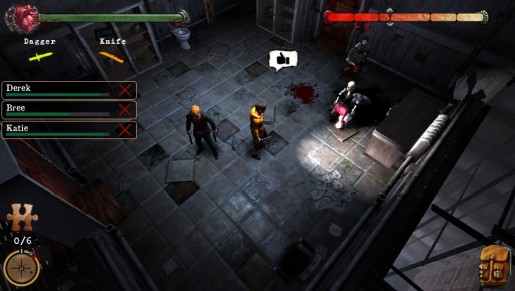 As for its enemies, every zone you go into gets harder and depending on the weapon you have, your survival rate can either increase or decrease. For those who have played Silent Hill games, a majority of the monsters and enemies that you meet from all games in the series will be making an appearance, such as Pyramid Head, the Nurses and the dogs. Their form will change for every zone you go into and the difficulty greatly increases.
Psychological Horror Story Mix
For every Silent Hill game, the story tends to lead on a psychological problem of the main protagonist that leads the game to a horrifying world. While Book of Memories is different, the game still manages to attach a psychological story to it. The game starts off with a character customization where your personalized character will receive a book from the mailman as seen in Silent Hill Downpour. The book that he received came from Silent Hill and apparently, it contains the memories of the past. With your character in possession of the book, the memories that he has listed on it will turn into nightmares and that's where you will guide your character through a labyrinth full of rooms.
With the memories of your character, you will go through zones that depict the memory you are playing. For every three to five zones, you will go through a short story of certain characters where you will learn their inner-psyche story. Every character's background story will make you want to learn more about them. As soon as you reach a certain zone, you will then face a boss, the most inner psyche of the character you are remembering through the dreams. Once you clear a certain character's story, you will then move to the next until you find what their connection to your character is. Expect some familiar characters to appear from the series.
Silent Hill: Book of Memories (PS Vita) Review

,