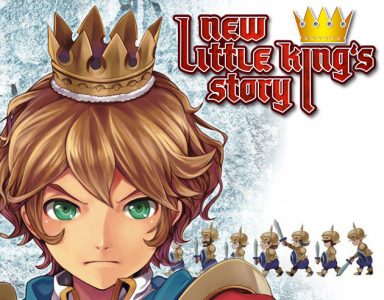 While many gamers won't admit it, the Nintendo Wii did get a few good titles. Among the better titles, was the cute strategy RPG Little King's Story, which allows you to build a kingdom and kill off nasty monsters. After seeing the success on the Nintendo Wii, a new enhanced version was created for the Playstation Vita, but can it maintain the same success on the new platform or was it a big fish in a small pond?
Lets check out what's HOT and what's NOT in our review of New Little King's Story.
HOT
Enhanced Graphics
Easily one of the biggest problems with the original game, was the extremely primitive look. The characters looked like cheap knock offs, the world looked quite poor, each class was represented by a simple hat icon and it just didn't give off a real feeling of quality. However, New Little King's Story has a completely different look that feels closer to what a retail game should be.
Every character has been redone and now look closer to something you would see in an anime, over the original Saturday morning cartoon look. Besides the character designs, the whole world was revamped to look crisper and clearer than the original title. Finally the class icons on the bottom now show a full face and are colored based off the classes gender. It's a really minor change, but it looks several times better than the original game did.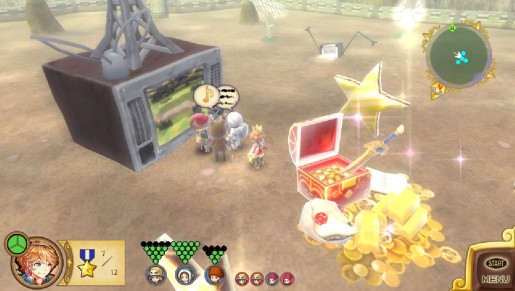 Explore the World
Unlike most RPG titles, New Little King's Story is rather light on the combat aspect. While you will still fight plenty of monsters, a good part of the games focus is actually on exploration, so you can spend hours roaming the world. With a number of alternate paths, side missions and special enemies, you're sure to always find something new to do. 
Different Job Matter
How many times have you played an RPG, but found no real use for a certain class or one class is vastly over powered? This is a fairly common problem, but New Little King's Story makes full use of every job class. No matter where you go, you're bound to run into situations where you need a certain class, which adds a welcomed level of depth. Some of these include big rocks that require the miner, gaps that need a carpenter to make a bridge or just a lumberjack to cut down big stumps. Sadly some classes are more relevant than others, but the simple fact you need them to go some places is a nice change of pace.
Fun Combat
Similar to Pikmin and Army Corps of Hell, you will command a group of people to do tasks for you.  As mentioned above, every job is designed to perform a certain task, so you're going to need a variety of jobs to assist you in your adventure. Thankfully every class is able to fight off enemies, but if that's still not enough, you can also join in the fight yourself. This will offer you a variety of options to suit just about every situation, so don't be afraid to try and save your peons if need be.
New Little King's Story (PS Vita) Review

,