Over the years, the Forza series has been known as the competition to Sony's Gran Turismo when it comes to simulation racers. Every iteration of Forza has received new additions and improvements, making it one of Microsoft's highly regarded first party titles. Following four Forza titles, a new developer called Playground Studios has stepped up to bring innovation to the series and decided to ditch the simulation racing for a more diverse arcade-simulation racer with a vast open world and plenty of new things to do.
Did Playground Studios make the right move in reinventing the Forza series? Are fans going to love this brand new Forza game? Let's take a look at what's HOT and what's NOT in our review of Forza Horizon.
HOT
Open-World Gameplay
Through the course of four Forza titles, fans are used to its classic simulation racing gameplay where you participate in events to race, earn money to purchase cars and much more. In Forza Horizon, Playground Studios somewhat eliminated those classic elements and turned it into an open-world gameplay where you have a chance to drive around Colorado and explore the beautiful countryside. Instead of the standard menu where you take on events, you are now required to drive several miles and go from one place to another. Once you arrive at the place where the event is being held, you will then be able to participate in various type of racing objectives. Gamers that have played Atari's Test Drive Unlimited series will already be familiar with this style of gameplay.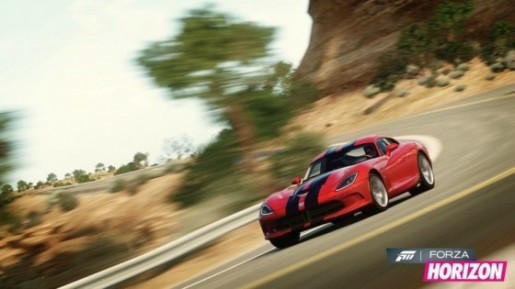 As you finish every race and event, you will receive a wristband that conveys your progress through various racing events. For every milestone that you achieve, whether you reach first place or not, the game will constantly track it and put it on a leaderboard. If you decide not to race and just simply drive around, take note that every turn, bump and the perfection of your driving techniques will be monitored, allowing you to unlock new challenges and rewards. As with all Forza games, Horizon will also have a guided pathway that will give you hints whether or not it's time to brake, make or turn or make a complete stop. Thanks to the GPS that is built in, you no longer have to worry about getting lost in the vast environment of Horizon.
Exemplary Visuals and Environments
When it comes to visuals and the clarity of the game's environments, the Forza series always succeeds in that department. With the release of Forza Horizon, fans can expect the same kind of experience when it comes to the graphics. Despite not having the same exact locales that you can find in the real-life Colorado, Playground Studios did a remarkable job creating their own 'Colorado' as the terrains, passageways and other places that you get to see look surreal and mind blowing. One of the things that you will enjoy as you drive around Colorado is the beautiful places and the well rendered textures the game has to offer.
Lot of things to do
In addition to the arcade-simulation racing, Forza Horizon also offers various game types that makes the game not boring to play as everywhere in Colorado you go, some type of racing objective will be waiting for you. Whenever you have that car you really wanted, you can participate in various events that will take you off from its traditional racing type objective. In Horizon, you will have an opportunity to do speed challenges, drifting while making sure you get minimal damage, and many more. Complete these things doesn't just give you rewards in-game but tons of replay value as well.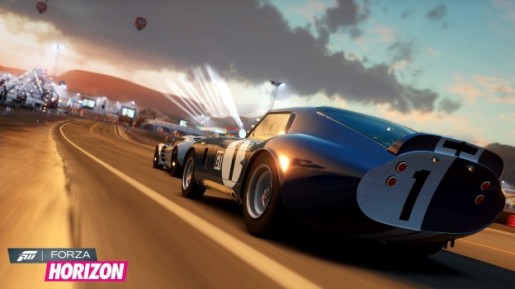 Another thing that you can do within the game is customize your car. Those who have played Forza 4 will have an opportunity to import their vinyl groups to make their cars look hot and sexy. The customization still exists within the game but there are things that Playground Studios took out, though it's not really a big thing to drag the game down.
Fun Online Component
The multiplayer portion of Forza Horizon is a whole different thing from its single player campaign. To make it more innovative to the players who play the single player portion of the game, those who unlocks stuff from the online mode will be able to integrate it on the single player campaign, thus adding a lot of things that you can when playing by yourself. A familiar feature that you can expect to see in Horizon is the Rivals mode where you will get a chance to race against the ghost data of the events you have already cleared or from your friends online. Aside from the Rivals mode, there's the classic eight-player online racing that you can play and don't forget the traditional Cat & Mouse mode will also be making a return.
Forza Horizon Review

,