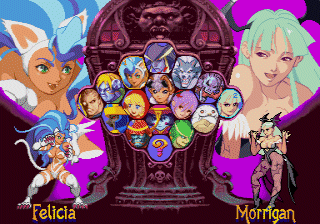 Capcom has announced at the New York Comic Con event today that it will be releasing a Darkstalkers fighting collection called "Darkstalkers Resurrection".
The game includes arcade versions of "Night Warriors: Darkstalkers' Revenge" and "Darkstalkers 3" as a single downloadable release title. It's expected for release early 2013 for the PSN/XBLA.
Much like Marvel vs. Capcom Origins, Darkstalkers Resurrection will include online play, bonus artwork to unlock HD filters and a whole lot more.
The game will cost $14.99 on the PSN and 1600 Microsoft Points on XBLA.