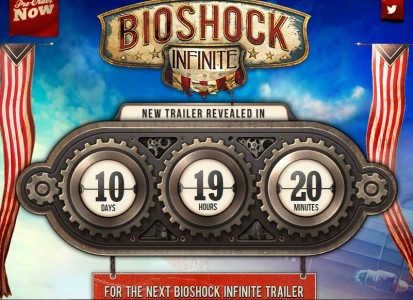 BioShock Infinite is ready to make its presence known again. Next week, a brand new trailer will be released for Irrational Games' highly-anticipated entry in BioShock universe.
This news came via BioShock Infinite's Facebook page, where you can vote on what you want the focus to be in the next trailer (Elizabeth or Songbird? Zeppelins or Sky-Lines? Handyman or Motorized Patriot?), assuming you've liked the page.
BioShock Infinite is set to launch on February 26th on PC, PS3 and Xbox 360.