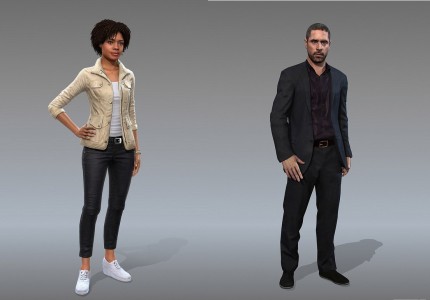 The PlayStation 3 version of 007 Legends contains exclusive multiplayer content. The extras are Skyfall (the upcoming Bond movie) characters that can be used in multiplayer.
First, we have the M16 field agent Eve, played by Naomie Harris. The second character is the assassin Patrice, played by Ola Rapace. Both playable characters come with their own unique abilities, helping them standout from the standard selection.
007 Legends is out today on PlayStation 3 and Xbox 360.