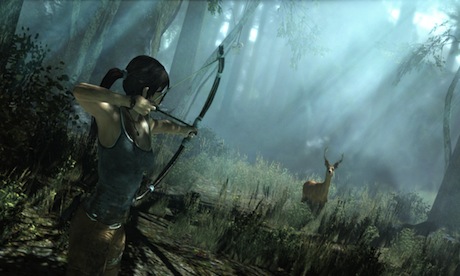 A new video has been released for the upcoming Tomb Raider video game. The video takes a look at how Lara Croft will hunt in the wild.
If you have not seen what the new Tomb Raider game looks like, you will be amazed at its impressive visuals. In order for Lara Croft to survive in this island, she will have to create a fire and hunt for her own food. The video is similar to an episode of Man vs. Wild.
Tomb Raider is out March 5th, 2013 for the PS3, Xbox 360 and PC.
Check out the 13 minute gameplay video below: