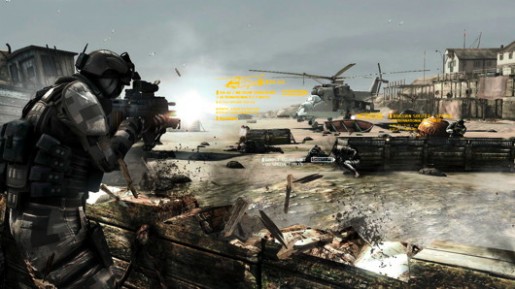 It seems that the third DLC to be released for Tom Clancy's Ghost Recon: Future Soldier will release under the title Khyber Strike and will include 3 new multiplayer maps to play on. After updating Ghost Recon: Future Soldier with the latest patch update, I opened my trophy list to find the trophies for the upcoming Raven Strike DLC as well as the yet to be announced Khyber Strike. The Raven Strike DLC has 5 trophies while the Khyber Strike DLC has 2. Here is what was listed:
Raven Strike:
3 Hidden Trophies (most likely pertaining to the three campaign missions it comes with)
Dirty Work – Complete all 3 maps in Raven Strike on Elite
Maximum Effort – Defeat all tactical challenges in Raven Strike
Khyber Strike:
Tour of Duty: DLC Map Pack 3 – Win 3 MP of any game type on each: Switchback, Palace, and Transit maps
Takeover Domination – Be a part of a squad match where your team wins by more than 500 points
I a sure you can also expect some new weapons with the Khyber Strike DLC if it is released in a similar fashion to the Arctic Strike DLC. But for now we have the upcoming Raven Strike DLC to keep us occupied. The Raven Strike DLC will come with 3 new story missions to extend your time with the game as well as a brand new map for Guerrilla Mode.