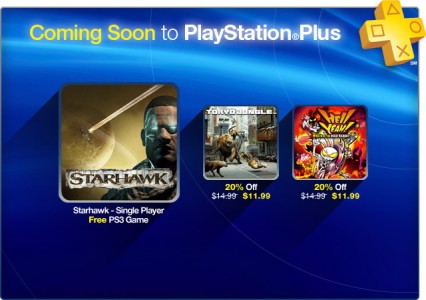 Coming this week for Playstation Plus are a couple solid release day deals on games, as well as a free single player game, of which is some months old.
When the Playstation Store updates tomorrow sometime, Playstation Plus subscribers will have three new offers available. The first of which will be a free single player portion of this year's Starhawk. On top of this, both Tokyo Jungle and Hell Yeah! Wrath of the Dead Rabbit will be receiving discounts on their launch day. Both games, ordinarily priced $14.99 each will for a limited time cost subscribers $11.99 each, a 20% discount.
That's all for this week, but keep an eye out for the weeks to come!