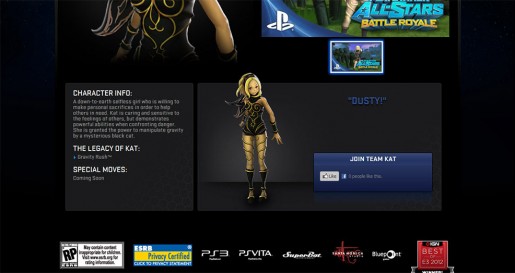 SuperBot's PlayStation All-Stars Battle Royale has been in the news quite a bit lately, mostly regarding newly announced characters. Now, we have what seems to be the next character that will be revealed.
A screen grab has appeared online showing a profile for Kat from Gravity Rush (a Vita title well worth your time) on SuperBot's official website for the upcoming brawler. The page was quickly taken down shortly after the above image surfaced.
If Kat's profile was put up prematurely, which seems to be the case, we may not be too far off from her official reveal. Check back regularly as we'll be sure to keep you updated on this news as it evolves.