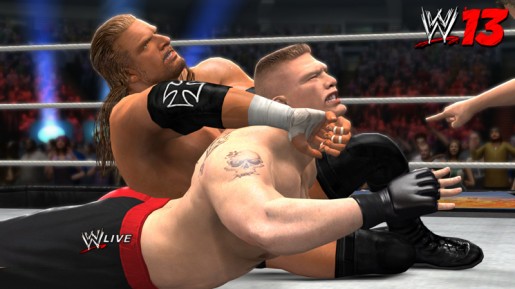 THQ has released another 8 new screenshots of WWE '13 this week featuring the likes of Triple H, Rey Mysterio and more.
This week you get to see in-game screenshots for Triple H, Rey Mysterio, Kelly Kelly, Sin Cara, Kofi Kingston, Shane McMahon, R-Truth and Jinder Mahal.
WWE '13 is out from October 30th for the PS3, Xbox 360 and Wii.
Check out the screenshots below: