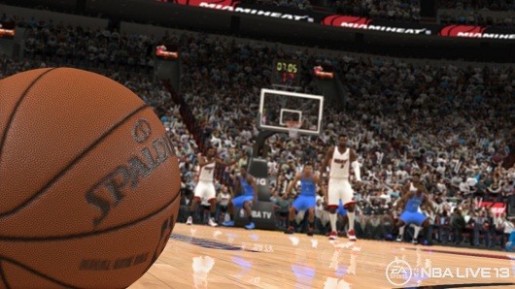 The last NBA game EA has released was NBA Live 10. NBA Elite 11 was cancelled and now NBA Live 13 has suffered the same fate.
On the official EA Sports website, EA Sports executive vice president Andrew Wilson posted the bad news that we will not see NBA Live 13.
He posted:
"After a lot of consideration, we have made the decision to not launch NBA LIVE 13. I'd like to give you a bit of perspective."
The decision was made mainly because EA felt the game would not be of a high quality if it were to be released in October 2012. EA has decided to wait a full year and focus all of their efforts to make next year's game.
The NBA Live franchise it still not dead yet. This pretty much squashes earlier rumors that NBA Live 13 would be a downloadable title only. Fans of EA's basketball games will have to either wait for NBA Live 14 or just play the NBA 2K games instead…