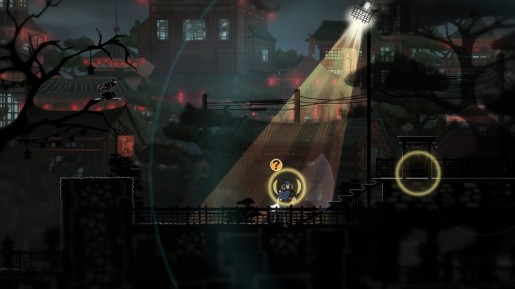 NOT
Story is a Waste
Mark of the Ninja is about a clan looking for revenge. To exact revenge, you decide to accept the "mark", which is tattoo made of a special ink. This is because it amplifies your power at the cost of your sanity. This is about the gist of the story, which is a shame as it's pretty interesting. There are a few twists and turns, but with roughly 20 minutes of dialog, it's hard to really care about any of the characters. Sadly this causes the story to feel pretty hollow and boring, which the lack of a final boss battle didn't help
Later Levels are Cheap
As you get closer to the end, the tasks become increasingly difficult and then it sky rockets for the last few missions. While there is nothing wrong with making your levels more challenging, they quickly become cheap and frustrating. You can expect bomb to be planted, any form of cover can blow up, trip wires that instantly kills you, enemies you can't stealth kill, which basically limits you to run or die. This is a real shame, as they could have easily added this without making it feel cheap.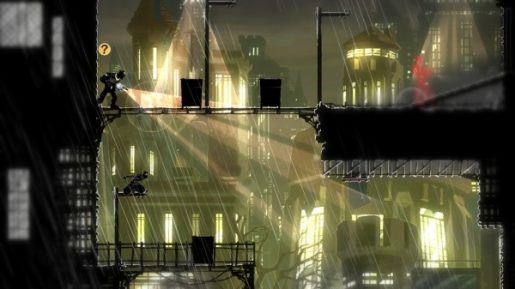 AI is Unpredictable
As you get better at dealing with the objectives, you will notice the AI isn't that consistent. For instance, on the first stage I can poof into a well-lit room a few feet away from an enemy and exit before he even notices me. However when I try this tactic against someone 20 – 30 feet away, he will notice me. This can be annoying if you're going for a perfect run or just trying to escape.
VERDICT
Mark of the Ninja is an interesting take on the stealth genre. The ability to play it however you want is great, plus the challenges will test your skills. Sadly the story could use some work, but it's not really like Klei or digital games are known for deep stories. Long story short, if you enjoyed Shank or want a new stealth game, pick up Mark of the Ninja.
[Editor's Note: Mark of the Ninja was reviewed on the Xbox 360 platform. A voucher code was provided to us by the publisher for review purposes.]
Mark of the Ninja Review

,