When the first LittleBigPlanet game came out on the PS3 a few years ago, it opened doors for would-be video game developers thanks to its comprehensive "create-a-level" mode. LittleBigPlanet became so popular that it spawned a sequel and a PSP iteration that continued the game's fun and accessible style of gameplay. Now that LittleBigPlanet has become a popular Sony franchise, what can the Vita version offer and what new things does it bring to the table?
Other PS Vita ports of video games felt like stripped down version of their console counterparts. Does LittleBigPlanet on the Vita suffer the same fate or does it manage to hold its own? Let's find out as we take a look at what's HOT and NOT in our review of LittleBigPlanet Vita.
HOT
PS Vita Controls Add More Fun To The Gameplay
When the first batch of PS Vita launch titles came out, it seemed as if the games only made use of the touch screen just for the sake of it being available to them. Uncharted: Golden Abyss is a perfect example of using the PS Vita's controls just as a gimmick. Using the rear touch pad to make Nathan Drake climb on a rope was one of those moments where it is much easier just to push the left stick upward for him to climb instead…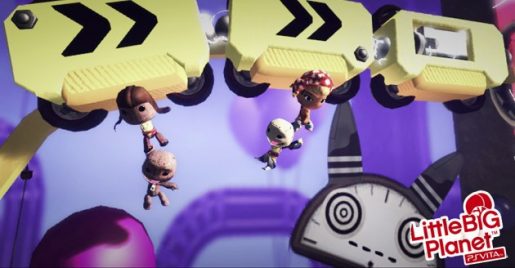 You don't get that feeling while playing LittleBigPlanet because all of the PS Vita's controls are there for a reason. Much like another PS Vita game called Escape Plan, the level design is excellent because the PS Vita's controls are used for a specific purpose for each level you do in LittleBigPlanet. Not to mention, the controls actually add new gameplay features that were not present on any previous iteration of LittleBigPlanet.
Some of these moments are using the touch screen to move certain objects out of your way. The puzzles don't get frustratingly hard, but there are several moments in the game where you have to observe the level to see what kind of action needs to be taken next.
Another perfect example of using the PS Vita's controls is controlling a rocket. Much like the Nikita missile launcher from the first Metal Gear Solid game, you can control where you want the rocket to go all with the flick of your finger. It is moments like this that separate this version of LittleBigPlanet from its predecessors. The new ideas that have been conjured up here make it more enjoyable.
Mini Games Galore
Apart from LittleBigPlanet's main single player mode and even its comprehensive level design mode, there are also several smaller mini-games you can play that are entirely different genres of gaming in their own right. Although the main LittleBigPlanet game is best described as puzzle-platformer, most of the mini games are straight up puzzle games that have nothing to do with sackboy or platform gaming for that matter. It is a great alternative and prolongs the game's longevity ling after you have finished the game's single player mode. Not to mention on top of that there are the user-created levels you can enjoy plus some multiplayer games too.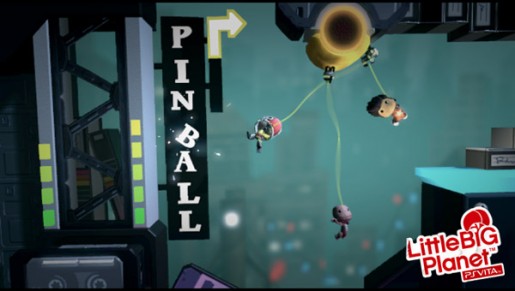 Offline 2 Player Games On A Handheld
I'm not sure if this is a first or not, but you can actually play some of the mini-games simultaneously with a friend with this game. To my knowledge, this might be one of the very few video games out there that allow you to play on a handheld device with a mate alongside with you. One of my favorites is a boxing style video game that reminded me a lot of the movie Real Steel. You control robots as they try and fight for victory. One person controls one robot using the PS Vita's left stick while the other person controls the right stick over on the other side of the handheld. You can tilt the PS Vita vertically so you can your mate can have a better view of the action. There are several other mini-games like this that you can unlock and each of them were a blast to play with my brother. You can opt to play these mini games online too if you don't feel like sharing your PS Vita with someone else…
LittleBigPlanet (PS Vita) Review

,