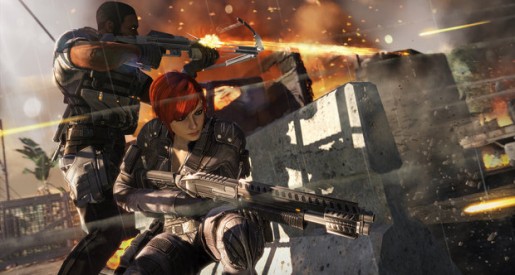 Insomniac Games has released the first trailer for its newest IP called Fuse.
Here's a description of the game's story outlined by Insomniac Games:
"Fuse, an alien energy source, is stolen. Overstrike 9 is sent in to retrieve it. Join up to 3 friends as you deploy lethal teamwork and experimental weapons to recover it."
Looking at the trailer, Fuse will retain Insomniac Games' iconic style of gameplay as it still has a lot of action and out-of-this-world style of weapons and gadgets.
Fuse will be out in March 2013 foe the PS3 and Xbox 360.
Check out the announcement trailer below: