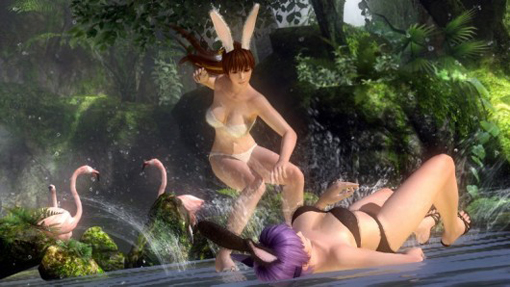 Famitsu magazine from Japan has posted the first review for Dead or Alive 5 which is due out next week.
Dead or Alive fans will be happy to know the new game got a favorable review. Each of the four reviewers of the magazine gave the game a score of 9. Dead or Alive 5 received an overall score of 36/40 as a result of this.
The game is not far behind from Tekken Tag Tournament 2's review from Famitsu which got an impressive 39/40 score on the previous issue of Famitsu.
Dead or Alive 5 is out September 25th in North America and September 28th in Europe for the PS3 and Xbox 360.
Source: Examiner