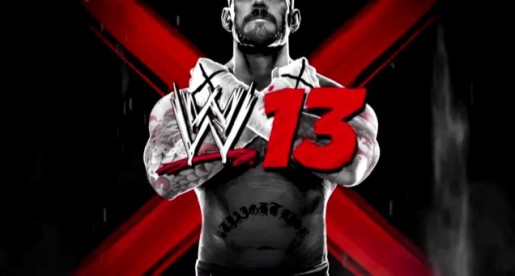 THQ has finally revealed the roster for WWE '13. Although more DLC playable characters are left to be announced, this is the majority of stars that will be in the game.
There's quite a few duplicate stars in the game. There are three versions of Mick Foley and Triple H in the game! AJ Lee and Damien Sandow have been announced as DLC for WWE '13.
WWE '13 is out from October 30th for the PS3, Wii and Xbox 360.
Check out WWE '13's roster list below:
Current Superstars
CM Punk
Alberto del Rio
Big Show
Booker T
Brock Lesnar
Brodus Clay
Chris Jericho
Christian
Cody Rhodes
Daniel Bryan
David Otunga
Dolph
Edge
The Great Khali
Heath Slater
Hunico
Jack Swagger
JBL
John Cena (Thuganomics Attire)
John Laurinaitis
Justin Gabriel
Kane
Kevin Nash
Kofi Kingston
Mark Henry
The Miz
Primo
Randy Orton
John Cena
Rey Mysterio
The Rock
R-Truth
Santino Marella
Sheamus
Sin Cara
Epico
Ted DiBiase
Triple H
Undertaker (Shaved Head)
Jinder Mahal
Wade Barrett
Zack Ryder
Current Divas
Alicia Fox
Beth Phoenix
Brie Bella
Eve
Kelly Kelly
Kharma
Nikki Bella
Lita
Attitude Era Divas
Lita
Stephanie McMahon
Trish Stratus
DLC
AJ Lee
Damien Sandow
Attitude Era Superstars
Mike Tyson
Road Warrior Animal
The Big Bossman
Billy Gunn
Bradshaw (APA)
Bret "Hitman" Hart
The British Bulldog
Cactus Jack
Chris Jericho
Christian
Dude Love
Eddie Guerrero
Edge
Farooq (APA)
The Godfather
Road Warrior Hawk
Hunter Hearst Helmsley
Kane
Ken Shamrock
Mankind
Mark Henry
Mr McMahon
Big Show (Paul Wight)
Road Dogg
The Rock
Shane McMahon
Shawn Michaels
Triple H
The Undertaker
Vader
X-Pac
Stone Cold Steve Austin