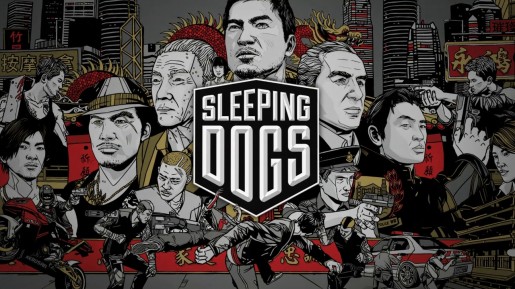 Despite its severe setbacks, Sleeping Dogs is finally here. Back in 2009 the game was known as True Crime: Hong Kong (and Black Lotus before that), a name that excited long-time fans as they eagerly awaited the revival of a long-absent franchise. Unfortunately, Activision lost faith in the project toward the end of its development cycle and dropped United Front Games' ambitious title, but not before plenty of coverage articles had littered the internet praising the upcoming True Crime title's potential. Then, late last year, Square Enix came riding in like a knight in shining armor, saving the nearly-finished game and changing its name to what we know today as Sleeping Dogs.
HOT
Engaging Story
Now, players can finally step into the shoes of Wei Shen, an undercover cop tasked with infiltrating a Triad organization known as the Sun On Yee in Hong Kong. Wei quickly learns that his objective will force him to forget the rules laid out by his law enforcement superiors and push him to perform unspeakable acts, ones that will plague his mind. Since the law and the Triads promote and demand completely opposite actions, Wei will have to make certain choices to maintain the balance between his two lives. These twist themselves around a compelling story that is intense, dark, emotional and filled with top-notch voice work. The game reminds the player of past sequences by replaying important dialogue when Wei goes to sleep, causing him to wake up startled due to the night terrors. This ensures that Wei and the player never forget what grisly situations they have been caught up in. It isn't too common for open world titles to contain such an engrossing narrative, but Sleeping Dogs pulls it off and, once you begin to experience the horrors that accompany undercover work, you won't want to stop until you've seen how everything ends up for Wei.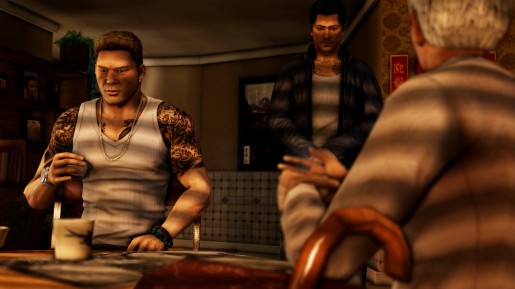 Solid, Diverse Gameplay
In order to live this edgy lifestyle, one must be skilled. Luckily, Wei is skilled in nearly every aspect that matters when it comes to taking down opposition. Wei Shen is an expert fighter and can effortlessly take on groups of men, thanks to the fluid multi-directional combat system that is reminiscent of the recent Batman games. The face buttons control the ability to to assault enemies, grapple and counter attacks. It's a simple set up, but it is an in-depth system once you get into it. If Wei gets overwhelmed, he always has the environment to back him up. Launch a spinning back kick off of a wall; grab a tire iron out of the trunk of a nearby car; toss a gangster into a dumpster. The options are all there and they're quite varied. It adds substantial depth to the fighting system as the player has several options, whether they're taking on a single enemy or ten. In the event that you end up taking on ten crooks, you may end up receiving a few harsh blows. Further enhancing the experience, Wei's appearance will change as he takes damage, which is shown through bloodied clothes and skin. It's much more satisfying when the enemies are the ones looking worse for wear, but it is a nice touch reminding us that our hero is only human.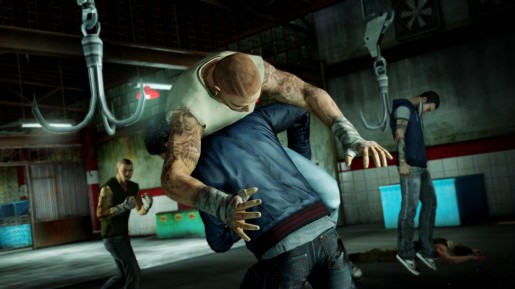 When Wei's fists just won't do, he'll wield firearms with deadly efficiency. The third-person shooting is solid and event contains contextual slow-motion, which can turn the entire Hong Kong playground into one huge John Woo movie. As is expected with most third-person shooters, a cover system is present. However, differentiating itself from other cover-based shooters, Sleeping Dogs encourages offensive play. Leaping over obstacles is rewarded with momentary slow-mo, making it more beneficial to transition quickly from cover to cover instead of sitting still. Each gun feels and sounds powerful, making them a pleasure to utilize during these sequences.
Now that we've covered fighting and shooting, let's focus on Sleeping Dogs' third pillar of gameplay: driving. Driving scenarios are usually dreaded when it comes to free roam titles, but given United Front Games' background, driving is an absolute treat. Cars and bikes alike drive smoothly, able to drift around corners with ease. And boats are no slouch either. Because of the solid driving mechanics, the races that I wished to avoid in games like Grand Theft Auto became events that I looked forward to. Part of the enjoyment also stems from the fact that cars can ram in any direction, much like we saw in the game The Wheelman, although it's handled much better here.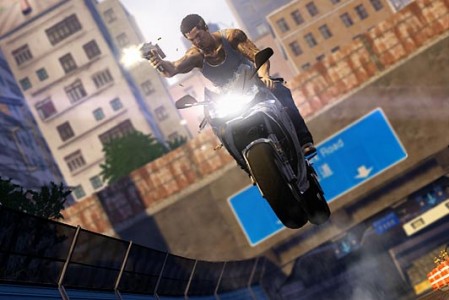 Sleeping Dogs Review

,