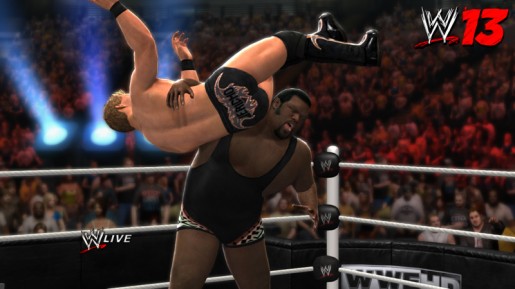 THQ has updated its roster page on its official WWE '13 website that includes several new screenshots from the game.
Check out the new screenshots that include "Attitude Era" Mark Henry, The Miz, CM Punk, Chris Jericho and Mankind performing some of their signature moves and finishers.
WWE '13 is out from October 30th for the PS3, Xbox 360 and Wii.
Check out the new screenshots below: