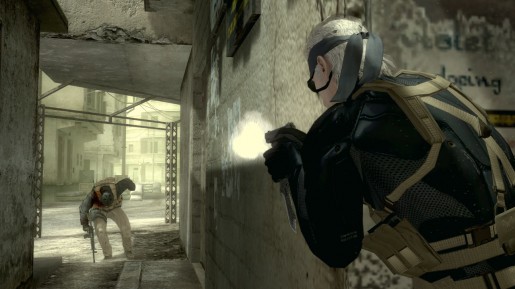 Metal Gear Solid 4's long awaited patch is finally available and allows you to install the game's huge 9GB data.
The patch is available in Japan and PAL regions right now and is 498MB. Even though the full game data installation is a huge 9GB, a user on NeoGAF mentioned it only took 16 minutes to install.
Sony only allowed a maximum of 5GB installs back in 2008. This is why you had to annoying install each chapter in Metal Gear Solid 4. The new patch will allow you to play the game fully without needing to install after each chapter.
The patch is expected to arrive in North America very soon.