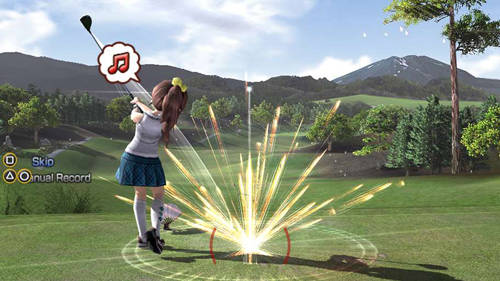 Originally a PS Vita exclusive, Sony Computer Entertainment Japan has announced that Hot Shots Golf 6 is getting ported to the PS3.
Sony announced more details on the PS3 version of the game in the latest issue of Famitsu magazine. The PS3 version will be compatible with the PlayStation Move controller and is playable with the PS Vita version via cross play.
DLC that was on the PS Vita version will be included in the PS3 version as well. There will also be two new modes added.
Hot Shots Golf 6 for the PS3 is out November 22nd in Japan. Let's hope Sony decides to release the game to the West as well. Hopefully more PS Vita title will be ported to the PS3 eventually too.
Source: Andriasang