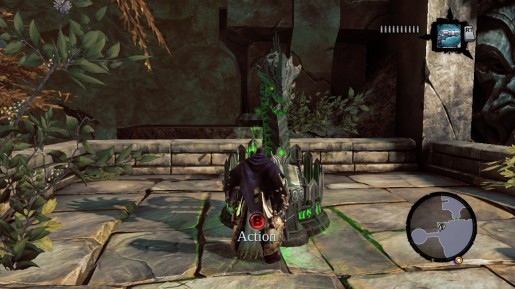 Assuming you pre-ordered Darksiders II and picked up the game today, several vouchers should be included on your receipt for in game items. Once you redeemed those codes the items should automatically unlock, but many wonder where you actually get them.
For those looking for the unlocked items, here's a quick guide that will give you the answer to your question.
Serpent Tome
The Serpent Tome is the gateway between THQ and other players online to send you items. Since you redeemed a code that unlock items, THQ will send you the items via the Serpent Tome. As for the online users, gamers across the world will have an opportunity to send their friends a gift that they can use. These gifts can be anything from a scythe, armor, or any items that they have on their inventory.
To access the Serpent Tome, you must first reach the Tri-Stone, that's after clearing the prologue dungeon and reaching the Forge Lands.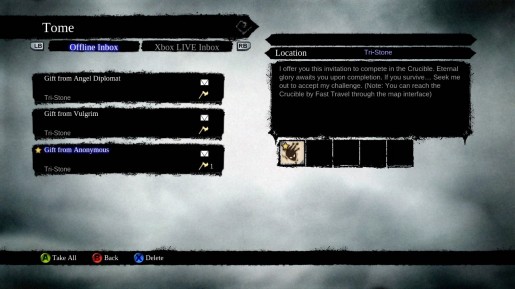 Once you access the Serpent Tome, you'll see a tab where you can get your pre-order items through the Offline Box or items you will be getting from friends in the Xbox Live / PSN mailbox.