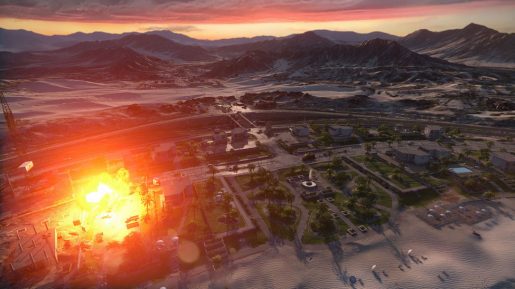 A Reddit user who goes by the name of Shehzaan found the full achievement list for the upcoming Armored Kill DLC just sitting in his Battlefield 3 Achievements list. There are five total and they all seem relatively easy. You can probably acquire all of them without even trying and just playing the game. Here is the list of achievements for Armored Kill:
–'Death from above' – Get one kill with the Gunship (20G)
–'Destroyer' – Get 10 kills each with Tank destroyers and Mobile Artilleries (30G)
–'Offroad' – Get one kill with the Quad bike (20G)
–'Superiority' – Win one round of Tank Superiority (20G)
–'Dropship' – Destroy the Gunship (30G)
Battlefield 3: Armored Kill releases next week for Playstation 3 owners who have a Premium subscription. Xbox 360 and PC Premium members must wait another week for the DLC. PS3 non-members will receive the DLC on the 18 while Xbox and PC will get it on the 25.