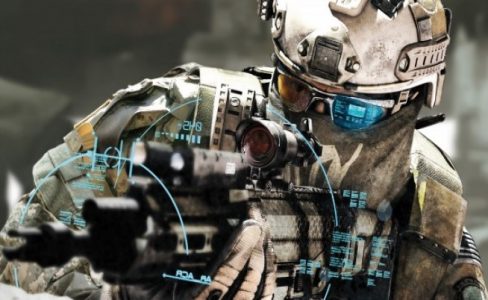 Ubisoft today reported its first quarter earnings for the current fiscal year quoting Ghost Recon: Future Soldier as the key contributor and the quarter's biggest success. Sales were up by 27.2% compared to last year which accounts for roughly $160 million in total.
Future Solider was the best-selling console game in the United States for May and June and sales of the latest instalment in the Ghost Recon franchise were far higher than expected. Ubisoft also stated that digital sales were up 112% accounting for approximately $33 million in total. This was driven primarily by free-to-play games along with the success of the innovative and quirky Xbox Live Arcade title, Trials Evolution.
It wasn't all good news however as Ubisoft reported that back catalog sales were down 41% and it expects that second quarter sales to also be down compared to last year. To round off, Ubisoft projects total sales to be around the $1.4 billion mark in total for the fiscal year. With impressive looking blockbuster titles such as Splinter Cell: Blacklist and Watch Dogs on the horizon, that figure could well rise.