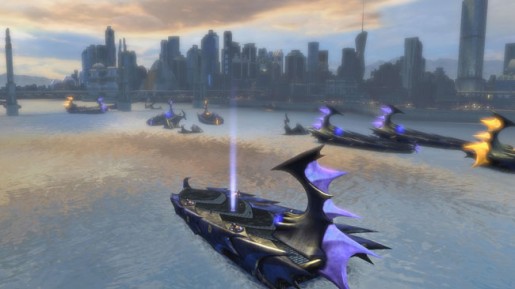 A new game update for DC Universe Online is now available for download, just in time for this month's hot and sunny weather.
The new game update entitled Tides of War features a decent amount of new things that will benefit players who still plays the game. Here are the list of updates that you can expect in the new game update:
Summer Event! Tides of War!
During the summer, the seas become restless and churn with dangerous storms. Ocean Master, Aquaman's conniving half brother, has rallied a force of mutineer Atlanteans in an attempt to usurp the throne of Atlantis! Their civil war has breached the waters of Metropolis, a crucial piece in the plot to rule the sea.
NEW Moon Legends Map!
Exclusive for "The Last Laugh" and Legendary members, the Moon Legends PvP map is now available! You've won victory on Earth, but can you survive the moon?
NEW Items in the Vault!
Three new military style gear set appearances (Logistics Officer, Sharpshooter, Aeronaut) now have a chance to drop in the vault! Collect them all!
Bludhaven Alert Update!
The toxicity of Bludhaven has decreased slightly over time, resulting in enemies that are less threatening in some areas. Bludhaven has been rebalanced!