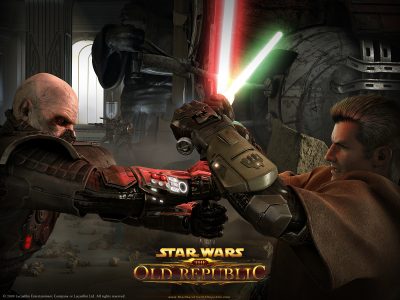 After announcing earlier in the year that it had lost 400,000 subscribers, BioWare's ambitious MMO Star Wars: The Old Republic lost its Executive Producer Rich Vogel today as company-wide layoffs further tightened the noose on the struggling sci-fi epic.
Rumours are doing the rounds on Twitter and message boards that staff at BioWare Austin – the studio behind The Old Republic, have been shown the door. This could in fact be part of the strategic layoff plan outlined by BioWare just two months ago.
Since launch, The Old Republic has struggled to barely recoup any of its reported $100m development expenditure and it now appears that BioWare may be ready to throw in the towel as they consider making it a free-to-play game.