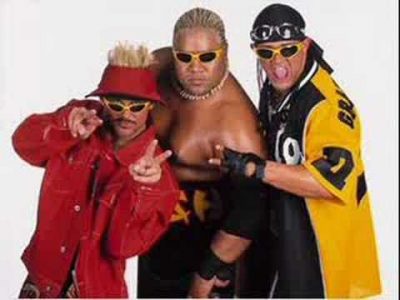 Although THQ has kept quiet about the any new additions to the WWE '13 roster, this hasn't stopped Rikishi from tweeting that he's in the game.
Here's what Rikishi tweeted:
"YO THQ ,,, GIVE ME SUPER POWERS WHEN I "STINKFACE" EVERYONE ON WWE13,,,, #TOOCOOL REUNION DROPS IN OCT,,"
This sounds like confirmation that Rikshi and Too Cool will all be in WWE '13. They were all a part of the Attitude Era and WWE '13 comes out on October 30th.
Hopefully THQ will officially announce they will be in the game this August during the SummerSlam Axxess event.