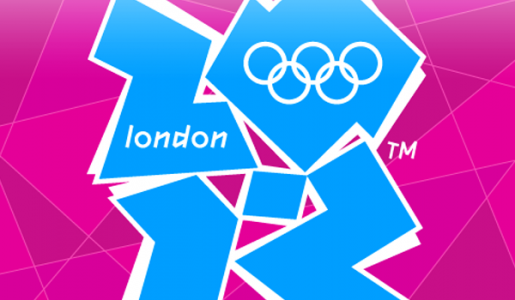 2012 marks another year when the biggest sporting event on the planet takes place. Yes, the Olympic Games are near and this year it will be held in London, England. Whenever another Olympic Games roll around, an accompanying video game is also released. Sega is once again responsible for trying to recreate the spirit of the Olympic Games in video game form.
Athens 2004 and Beijing 2008 were pretty average video games. Although they were fun at times, the gameplay got old very quick and the graphics were poor. Does London 2012 suffer the same fate or is it better? Find out as we take a look at what's HOT and NOT in our review of London 2012.
Hot
Great Presentation
London 2012 has great presentation and some spectacular looking effects to boot. I was quite surprised about this since the video game for Beijing 2008 looked very poor in comparison. The Olympic Stadium and most of the other facilities featured in the game look accurate and life-like. Not to mention the camera angles, replays and effects match what you might see in the actual broadcast in less than a month's time. Personally, I feel London 2012's presentation feels a lot more authentic and professional looking than that of Beijing 2008. Also, this game looks more like a game that should be on the PS3 and Xbox 360 as Beijing 2008 looked more fitting to be on the PS2 instead…
Many Events To Participate In
London 2012 offers a ton of events for you to participate in that keeps the gameplay fresh and exciting everytime you play it. Many of the usual suspects are here such as many of the track & field events such as sprinting, high jump, long jump etc. There are also events that are new to the game that was not featured in Beijing 2008 and this includes the ever popular Women's Beach Volleyball event. If you've played the Dead or Alive version of beach volleyball before, London 2012 plays quite similarly to this. I'm sure for many gamers; this will be their most favorite event in the entire game…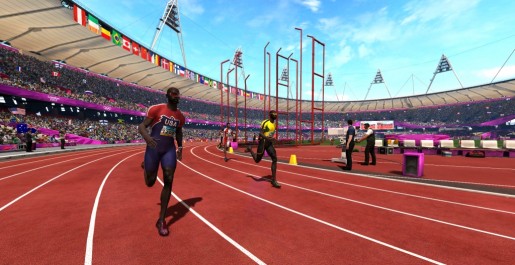 Not A Button Mashing Exercise
If there was one thing I hated about both the video game versions of Athens 2004 and Beijing 2008, it was the amount of button mashing that was required for you to do in the majority of the events. Swimming and sprinting events were the worse as you had to constantly bash the buttons as fast as possible for like a minute or so.
Thankfully, this is not the case with London 2012 as most of the events have redesigned control schemes that won't make you have sore thumbs. Some of the running and jumping events only require you to tap the "X" (A) button at a steady pace while you click it faster to gain speed and momentum. You don't have to frantically press the button constantly like before.
The swimming events are the most improved. Swimmers' hand motions are controlled by the left and right stick. This feels way more comfortable than before and I'm sure I'm not the only gamer out there who feels this way.
Realistic Water Effects
London 2012 surprisingly has the most realistic looking water I've ever seen in a video game before. The water looks okay during swimming and diving events, it's not until you see the water during the Kayaking events that you will be mightily impressed. If you choose to play this game eventually, look out for the incredible graphics in the kayaking event.
London 2012 Review

,