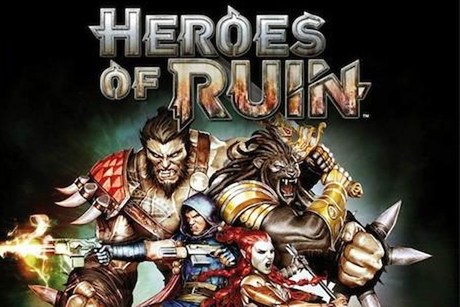 The first time Heroes of Ruin was unveiled, I got excited due to the fact that it looked and played like Diablo. As a long time fan of the Diablo series, I've been hoping that a Diablo-like will be released on a portable console; alas, n-Space and Square Enix came and finally released Heroes of Ruin for the Nintendo 3DS. Using the Nintendo 3DS' unique features, the game doesn't only offer the traditional hack and slash games where both screens are integrated, it is also one of the games to support online co-op as well.
Is Heroes of Ruin worth the purchase? Let's take a look on what's HOT and what's NOT in our review of n-Space's Heroes of Ruin.
HOT
Solid Four Player Online Co-Op
The best thing about Blizzard's latest Diablo 3 is the ability to team up with others online. In n-Space's Heroes of Ruin, you can expect to do the same thing as there is an option to play online with friends. Every time you start playing the game, you will be asked whether or not you will want to play by yourself (which can get very boring), or play with others locally and online. Since there are instances within the game that are hard, you will have no choice but to play online. If you are worried about the connection performance, don't be as there's less lag to see, as long as you have a stable broadband connection. Based on my experience playing through the online portion of the game, I must say that it's solid and very smooth with no hiccups whatsoever.
In addition to simply playing with other people online, there are things that you can do within the game session in order to further improve the gameplay. Since Heroes of Ruin is a hack and slash game that pays tribute to games like Diablo, there is a lot of loot that you can obtain. With so many weapons and invaluable loots that you can sell for gold, players can exchange each other's items. The more you play with other people, the more chances that you can get a very rare loot.
Daily Challenges
To make players like you come back to the game, n-Space has provided some kind of motivation to keep playing the game, regardless if you beat the story mode or not. Since the loot is randomized in the game, n-Space has provided Daily Challenges in which you can do certain challenges, and if met, you will receive an item that cannot be obtained by simply running through instances. The kind of challenges that you will do will vary as there's a section for daily, weekly and monthly challenges.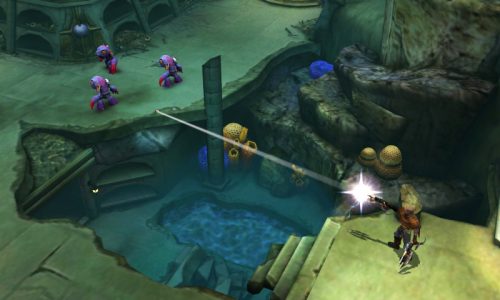 Fully Customized Characters
Picking up worthy equipments within the game are important in order to survive. Unlike other dungeon crawler games that offer less customization to the characters you use, you will be surprised that Heroes of RUin offers the ability to fully customize the characters that you use. From the four available classes; Vidicator, Savages, Gunslinger, and Architect, each of them have their own equipments and it's your job to find the best one. For every equipment that you use for your character, you will see their appearance change.
Character development in this game relies on the XP that you get when completing quests and defeating enemies. For those who are seeking to make their characters stronger, they will have to earn a level and go through the various skill trees in the game. The best thing that I found in Heroes of Ruin is that every skill that you can have for your character is useful and you will have to think through on what skills you want to put on your hotkeys for easy access.
Heroes of Ruin Review

,