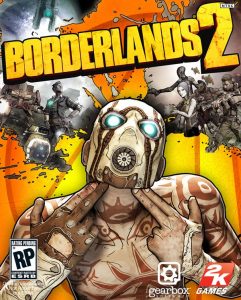 Putting other current-day shooters to shame, Borderlands 2 is aiming to take players on a lengthy journey, further showing off its RPG influence. According to Steve Gibson, Vice President for Gearbox Software, the game took 58 hours for one player to complete.
What we like to think about it is, Borderlands is a hobby. Some guide guys just did a playthrough of Borderlands 2 and they reported back to us that it takes 58 hours to play through the campaign – and that's just one playthrough with one character.

So the depth with which people can get into that…Yeah we look at it as a hobby, and that isn't even counting the new Badass Points system and how that'll affect every character you do. We want it to feel like you get more for your money, we're happy for people to pay their money once and feel that they get ongoing value.
The aforementioned Badass Point System works by rewarding players for performing certain in-game feats. These rewards can range from extra damage to increased fire rates, basically applying buffs or special abilities to your character. The best part? These extras are able to stack on each other, effectively turning your gun-toting character into an even deadlier killing machine.
With everything this game is packing, 58 hours will surely not be enough to experience everything the game has to offer. Be sure to pick up your copy of Borderlands 2 on September 18th.